Dynamic Sophrology®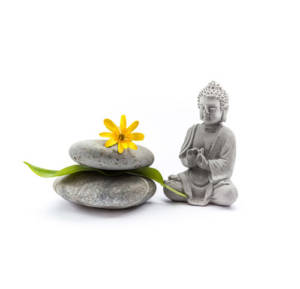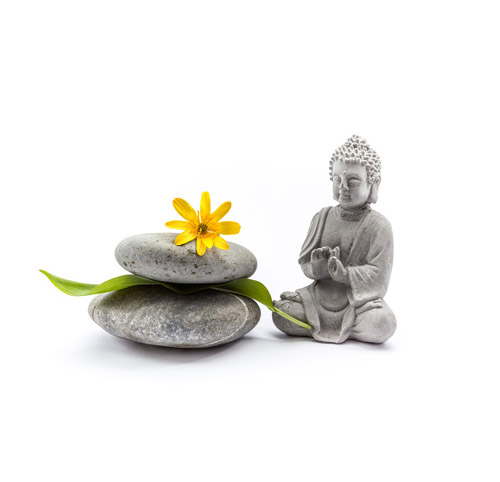 Sophrology: A science, a philosophy, an art of living!
Sophrology was born from the work of neuropsychiatrist Alfonso Caycedo (who passed away on 11 september 2017) on the different states and levels of consciousness. He developed and refined it in Spain in order to improve the daily lives of his teams, and to give them concrete tools to manage the stress encountered in the medical and healthcare settings. It consists of a coherent and highly structured set of different techniques from Western culture (ancient Greek medicine, hypnosis, autogenic Training from Schultz) and Oriental culture (Indian Yoga, Tibetan Buddhism and Japanese Zen).
This tool was then enriched with the scientific discoveries and findings from doctor Yves DAVROU in 3 areas:
the energetic aspect of consciousness, based on Chinese health techniques;
the emotional dimension of consciousness and its interaction with the body in psychosomatic diseases;
The advancement of techniques in connection with Jung's process of individualization.
This is how Dynamic Sophrology® was born.
WHAT IS THE PURPOSE OF DYNAMIC SOPHROLOGY? WHAT ARE ITS BENEFITS?
Accountability, empowerment and appreciation
The three main objectives of Dynamic Sophrology® are accountability, empowerment and awareness of one's own values.
During the introductory sessions, the learner gradually acquires the sophrological tools and makes them his own, in order to use them completely autonomously, once he has mastered them. These tools consist of simple exercises that can easily be integrate into everyday life. They help better understand and adapt to the present world by revealing and stimulating one's own abilities to relax, focus, manage emotions, memorize, project, create, surpass, etc.
For everyone: Sophrology is a concrete method to manage stress, overcome problems at school, sleep better, prepare mentally for a given objective (sporting or artistic) or an event, to gain self-confidence lost through past experiences, to develop an instinctive positive life dynamic, etc …
For athletes: Dynamic Sophrology ® helps athletes at any level by improving their awareness of their own body (fine tune the position of the body in space), by increasing concentration and allowing a balanced recovery (recovery is more effective when free from stress).
For companies: Represented by the effective techniques of the 2nd Level (Prevention) of Psychosocial Risk (PSR) Management, Dynamic Sophrology ® is the ideal tool for a well-being program in a professional setting. It allows to increase the quality of work and the synergy within your teams by boosting self-confidence, creativity and the positive experience of feeling better at the workplace.
HOW DOES IT WORK?
In dynamic sophrology, we use certain cognitive properties that will allow to install a new, positive life dynamic by changing the way the brain works so that it instinctively puts the positive on the foreground in any situation, and anticipates positive situations to trigger physiological phenomena associated with positive events and pleasure.
1

THE BRAIN DOESN'T MAKE A DIFFERENCE BETWEEN REALITY AND IMAGINATION

Imagining situations triggers the same physical and cognitive phenomena as real situations. For example, close your eyes and imagine that you are going to eat your favourite dish. It is right there in front of you, you're bringing the first bite to your mouth … what happens? Does it make your mouth water? Likewise, thinking of a joyful situation in the past or in your imagination, will make you laugh … Become mindful of the smile on your face, and the positive dynamic inside of you.
2

THE LEARNING PROCESS: REPETITION CREATES HABIT

 

Repetition is a technique which allows to go through the 4 known phases of learning.
Unconsciously incompetent : I don't know the subject, I'm not aware that it exists
Consciously incompetent : I know the subject, I'm aware that it exists (motivation)
Consciously competent  : I know the subject, I'm capable of executing it consciously (repetition)
Unconsciously competent : I know the subject, I execute it automatically without thinking (mastery->intuition)
During each dynamic sophrology session, positive feelings and emotions will be triggered and will be emphasized. Repeating this mechanism will allow the brain to assimilate the exercises and the positive phenomena associated with them.
Using this sophrological tool and triggering the benefits associated with it will become an automatism.
3

THE PARADOXICAL AROUSAL LEVEL

We'll be working mainly in the paradoxical arousal level, used in other disciplines such as hypnosis. This state between wakefulness and sleep makes it possible to focus attention while leaving aside the complexity of our brain in an awake state where ideas and thoughts race through our head. It allows us to optimize the sophrological work.

Reaching the paradoxical arousal level may seem abstract or difficult at first, but it's a natural state that we experience on a daily basis, especially during the sleeping phases. To reach it, we'll primarily focus on respiration and developing perceptive and ready through guidance by the sophrologist. You will quickly realize that it is very easy to reach this state during the first few minutes of sophrology sessions, and even faster once it becomes a habit.
IN CONCRETE TERMS, WHAT HAPPENS DURING A SESSION? THE METHODOLOGY
The sophrology sessions are based on a structured and well-defined methodology, used by all sophrologists, which consists of different tools, simple exercises and pauses. Each session lasts between 20 and 30 min (not including the presentation of the session, the time to write in the notebook and, in some cases, the time to share our experience with each other at the end of the session) and takes places while seated or standing up depending on the exercise.
Before the start of each session, all participants (learners) sit on a chair and all new exercises are shown and explained (and sometimes practised together to repeat them more easily during the session). Then it's time to stand up, everyone closes their eyes, including the sophrologist who participates in the session at the same time as all the learners. Sometimes the sessions takes places while seated, sometimes while standing. For some exercises, you can also choose to stand or sit yourself, depending on what you prefer.
1

THE STRUCTURE OF THE SESSION
Becoming receptive and ready: allows you to settle in to the session, and to focus on your interiority.
Dynamic introspection: comes mainly from DO-In (Korean self-massage), and allows you to concentrate and bring your body energy in action.
Stimulation exercises, depending on the module

Sensory stimulation (+ emphasizing a specific quality if Module 1 or evaluation)
+ positive management of emotions (+ emphasizing a sense of being if Module 2)
+ sophrological memory training (+ positive reconstruction of the past if Module 3)

Evaluation of the session: internal reflection on the positive experience of the session
Write down what we want to take home from the session, what was positive, in the sophrology notebook (self-expression work)
Oral sharing with the group if you want to (working on expression towards others)
2

THE EXERCISES USED DURING THE SESSION

The exercises are easy to repeat and always function as a pretext for discovering the phenomena they put into effect:
Breathing: switching from automatic breathing to a conscious respiration which allows us to regulate our inner sentiment
Self-massages
Dynamic exercises (movements, stretching, tensioning muscles, respirations (blocking, gasps, etc …), active sensory stimulation)
Emotional stimulations through evocation
Projections (futur and past) through evocation
These exercises are performed while sitting on a chair or standing up It's necessary to dress in an comfortable outfit, and ideally to take of shoes.
3

PAUSES BETWEEN STEPS AND EXERCISES

 Pauses are important in the process of assimilation and reconstruction. Numerous pauses during sophrology sessions make it possible to become aware of and highlight phenomena, and to create/consolidate a positive dynamic.
4

YOUR INDIVIDUAL TRAININGS

In addition to the sessions, it is necessary to make time for regular individual trainings at home, in a place where you feel calm and will not be disturbed for about 20 minutes.

Your personal practice is key to success and the more you reproduces the sessions and exercises, the faster they'll become instinctive and the faster you'll progress.

Every little bit helps, some exercises can also be practiced while using public transport, walking, stuck in traffic, or even sitting at work.
A LOGICAL AND PROGRESSIVE SEQUENCE: THE 5 INTELLIGENCES EXPLORED BY DYNAMIC SOPHROLOGY
In sophrology, there are 4 levels of practice, in line with the exploration of each of our intelligences (the 2 last 2 intelligences are explored simultaneously on a level where we perfect things). In general, it is necessary to take part in about 10 sessions of a module before being able to advance to the next one. Again, everything depends on your individual trainings.
There are 5 intelligences that Sophrology explores.
MODULE 1 - BODILY INTELLIGENCE: KNOWING HOW TO LIVE IN THE NOW, FEELING GOOD IN THE CURRENT MOMENT, BEING IN TOUCH WITH YOUR SENSATIONS
This is the basis of our sophrological work. We're going to lay solid foundations in order to feel good in our own body at the present moment. We're capable of putting aside our inner brouhaha thinking about the future and our past.
We learn to:
Develop the ability to focus on what happens inside of us, on bodily sensations. An important ability, because it is through the body that we express ourselves.
Become more aware of our sensations
Become aware of our inner strength, our energy, our life experience and being capable to put it to work
Be capable to adjust the intensity of what we feel
Become responsible for our internal state
Lay the foundations for positive life dynamics
Highlight our own qualities
MODULE 2 - EMOTIONAL INTELLIGENCE: KNOWING HOW TO APPRECIATE EXISTENCE AND ANTICIPATE THE FUTURE, BEING IN TOUCH WITH YOUR EMOTIONS
When we are strongly present in the here and now, with our tools that allow us to feel good at any moment, we begin exploring our emotions and physiological phenomena triggered by our emotions in order to clarify wha we want to realize in the future. We're capable of creating a future in accordance with our values, free from our fears and uncertainties resulting from our past.
Tame our emotions
manage their impact on our body
Increase self-esteem
Become more independent
Bring about the sense of living and our values
Setting life goals
Planning the steps necessary to realise a goal
MODULE 3 - INTUITIVE INTELLIGENCE: KNOWING HOW TO DEVELOP RELATIONS OF MEANING AND PUTTING YOUR PAST IN PERSPECTIVE, BEING IN TOUCH WITH YOUR INTUITION
Strongly present in the here and now and aware of our qualities, with clarified life goals in accordance with our values, we are now equipped to explore our past and the moments in our life which have created the demons that haunt us today.
Develop our intuition
learn to trust our intuition
Put past events into perspective
REFINEMENT: TRANSCENDENT INTELLIGENCE AND RATIONAL INTELLIGENCE: KNOWING HOW TO OVERCOME YOUR EXPERIENCES, BEING IN TOUCH WITH YOUR SPIRITUALITY EXPLORE WHAT MAKES SENSE FOR US BY COMBINING THE INTELLIGENCES PREVIOUSLY EXPLORED
Transcendence and rationality, work on spirituality and the optimal use of all our resources: the 3 first intelligences allow us to consolidate a future and come to terms with he past, transcendence allows us to project ourselves beyond our interiority and open us up for the outside world. Rationality allows us to identify what is most important to us:
Be in touch with our spirituality
Take and accept our place in the universe: humility
Reconnect with the sacred and the essence of living
Sort through the massive amount of information that reaches us
Express what is relevant and in agreement with ourselves
develop critical thinking by accepting the differences of others
INDIVIDUAL SESSIONS AND TRAININGS
The initiation sessions to sophrology are intended and accessible to all with or without previous experience: adults, children, sportsmen or artists (professional or not), etc.
Individual sessions: Individual sessions lay a foundation for the practice and mechanisms of the method. These sessions also allow for greater flexibility in the organisation of sessions, in function of the learner's progress and individual trainings.
Group sessions: Group sessions make it possible to discover the tool and share your experience with other learners, which is often beneficial for your own experience.  Group sessions are more affordable, but allow for less flexibility in the speed of learning the tool.
Individual trainings: again, in addition to the sessions, it is necessary to make time to practice the exercises at home. The more you practice, the faster they will become a second nature, and the faster you will make progress.
THE AVAILABLE TOOLS
To assist you in your learning and sophrological journey, the following tools are available.
Your sophrology notebook:
An important and personal tool, which you bring to each session and take back home. It allows you to track your evolution. It makes it possible to develop your ability to express what you feel.
Recommended reading:
Dynamic Sophrology: Explore and reinforce your 5 intelligences with the Éditions Dangles (€17): written by the FESD (Fédération Européenne de Sophrologie Dynamique), this work is the perfect companion to accompany you in your sophrological adventure. A collection of experiences, a recap of the methodology per module, easy and pleasant to read.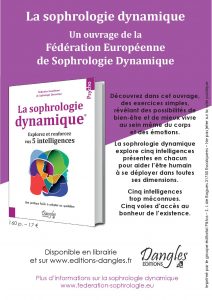 I always have a few copies with me in my practice, during discovery nights and group nights. Don't hesitate to ask me so you can flip through one, or if you want a copy of your own.
AES training CDs (€25):
Created by the AES, these pre-recorded sessions allow you to practice more easily at home.
Sophrology groups
Here you can find all group training dates. These group sessions give you the opportunity to share the experience of your session (if you want to) with other learners, which can be very beneficial for your own experience. Group sessions are also more affordable.
Each module consists of 10 sessions, usually spread over 3 months (+ 1 session in case you can, exceptionally, not join the group) at a rate of approximately 1 session per week. After these sessions, it is highy recommended to take some time to practice the exercises at home. The more you practice, the faster they will become a second nature, and the faster you will make progress.
The price for a module is €180 per person, to be paid at the latest during the first session.