Treatments
A list of treatments selected after 10 years of training, a coherent set of different disciplines able to meet a wide range of needs. Please don't hesitate to contact us to develop a personalized program with us that follows your own evolution.
SuédOsportif© Massage
The wellness massage for performance
This wellness muscle massage is fully dedicated to sportsmen and top athletes. It is unique and custom tailored to specific sport disciplines, combining techniques that bring real physical (tension, stiffness) and mental relaxation.
It is suitable for preparation, training or physical recovery for sportsmen or top athletes, and complementary with other treatments (physio, osteopath, sophrologists, …). This massage lasts between 1h and 2h30.
Certified massage therapist since 2016.
RELAXING SWEDISH MASSAGE
The relaxing Swedish massage is a muscle massage that can easily be tailored to your individual needs. It is carried out with carefully chosen plant oils.
Depending on the pressure applied and the rhythm of the manoeuvres, it can be deep or light, relaxing or tonic. This massage respects the anatomy of the muscle chains and the venolymphatic circulation. It helps, among other things:
undo and release muscle tension
Stimulate joint mobility
provide deep and lasting relaxation
combat stress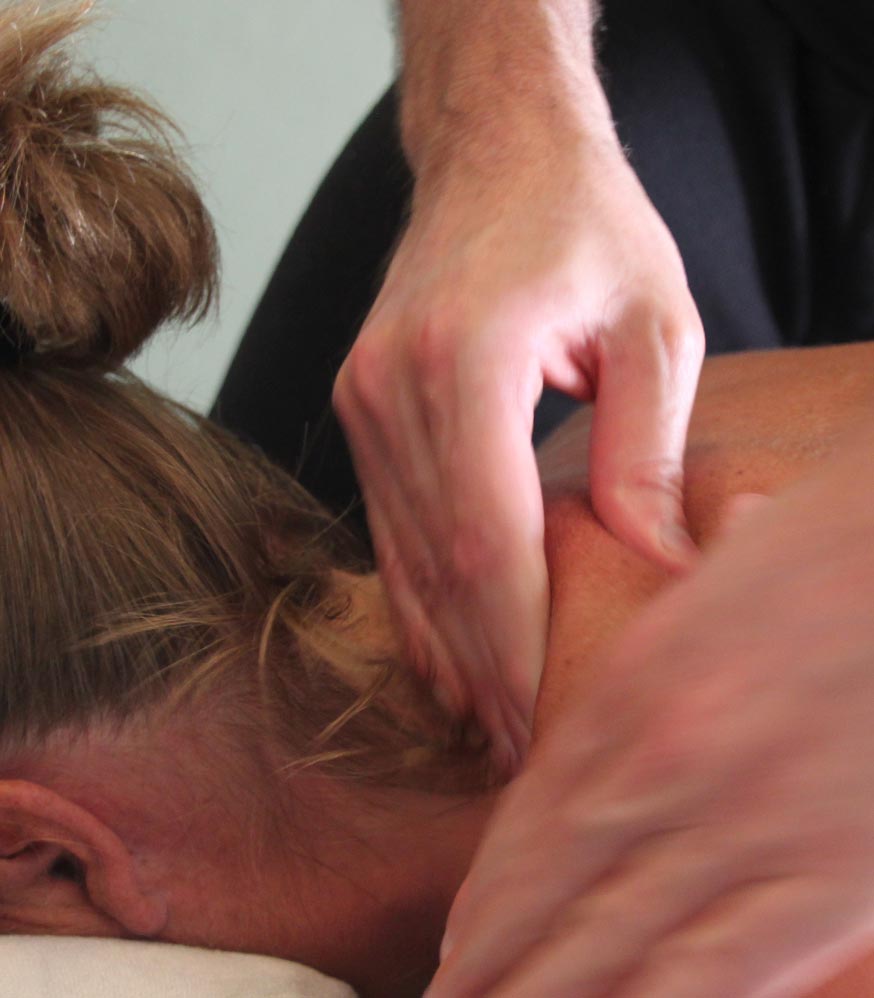 Dynamic Sophrology®
A science, a philosophy, an art of living!
Sophrology is a simple and efficient tool to discover or rediscover your own resources. This tool can help you to better understand and adapt to the present world to manage stress, overcome difficulties at school, sleep better, prepare mentally (sportsmen or artists) …
The initiation sessions to sophrology are intented an accessible to all without prerequisites : adults, children, sportsmen or artists (professional or not) …
Certified sophrologist since 2012.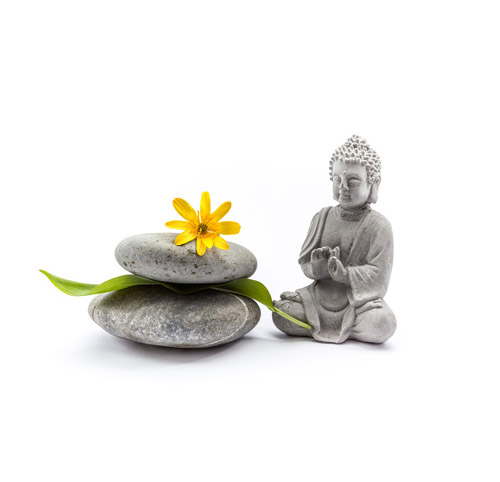 Chair Massage
Simplicity, speed and efficiency!
This massage is accomplished over clothes on an ergonomic chair for 15-20 min. It uses pressures, stretches and swings mainly targeting back, hands, arms, neck and head.
When integrated into a company's daily schedule, it allows a brief moment of physical and mental relaxation without interfering with your time management or use. The feeling of lightness without sleeping allows you to resume working immediately after the massage.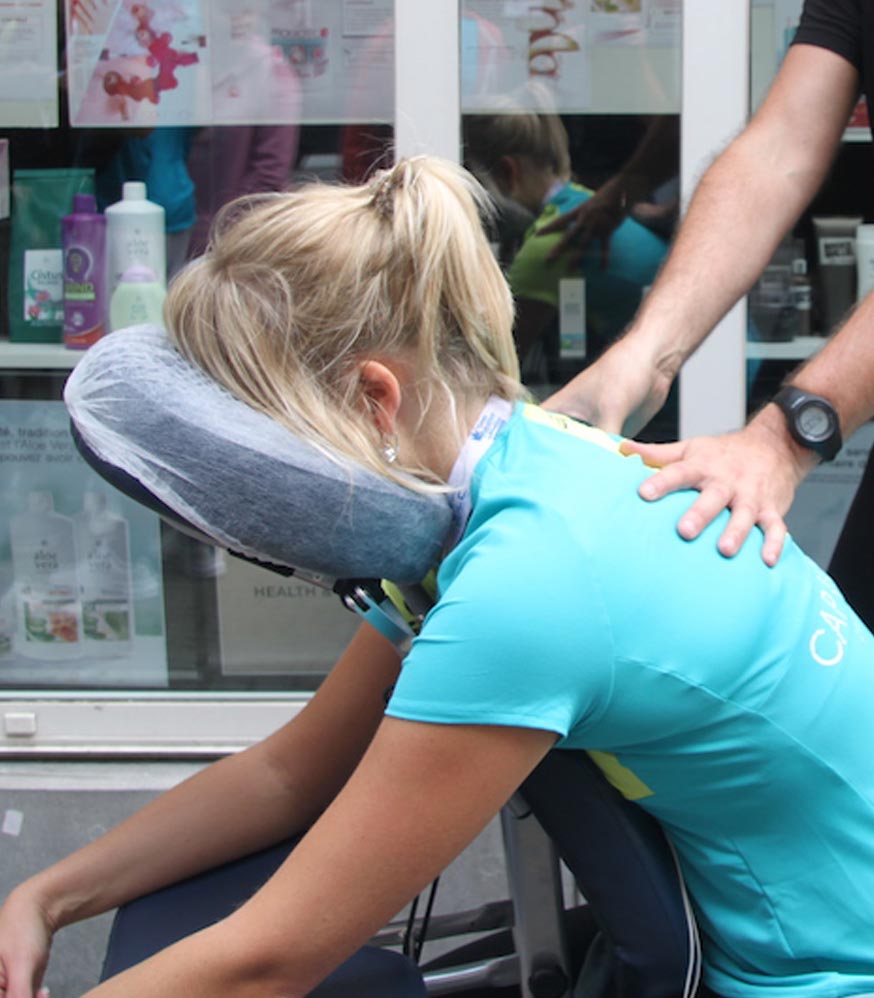 Reiki Usui & Karuna®
Reiki is a therapeutic method that uses soft but powerful energy acting on the whole being to stimulate the natural capacity of the body to heal itself.
It provides deep relaxation, increases vitality, soothes physical pain, relieves psychological tensions, contributes to the development of innate abilities and increases awareness of your own body and emotions.
Certified practitioner (2007) and Master teacher (2011)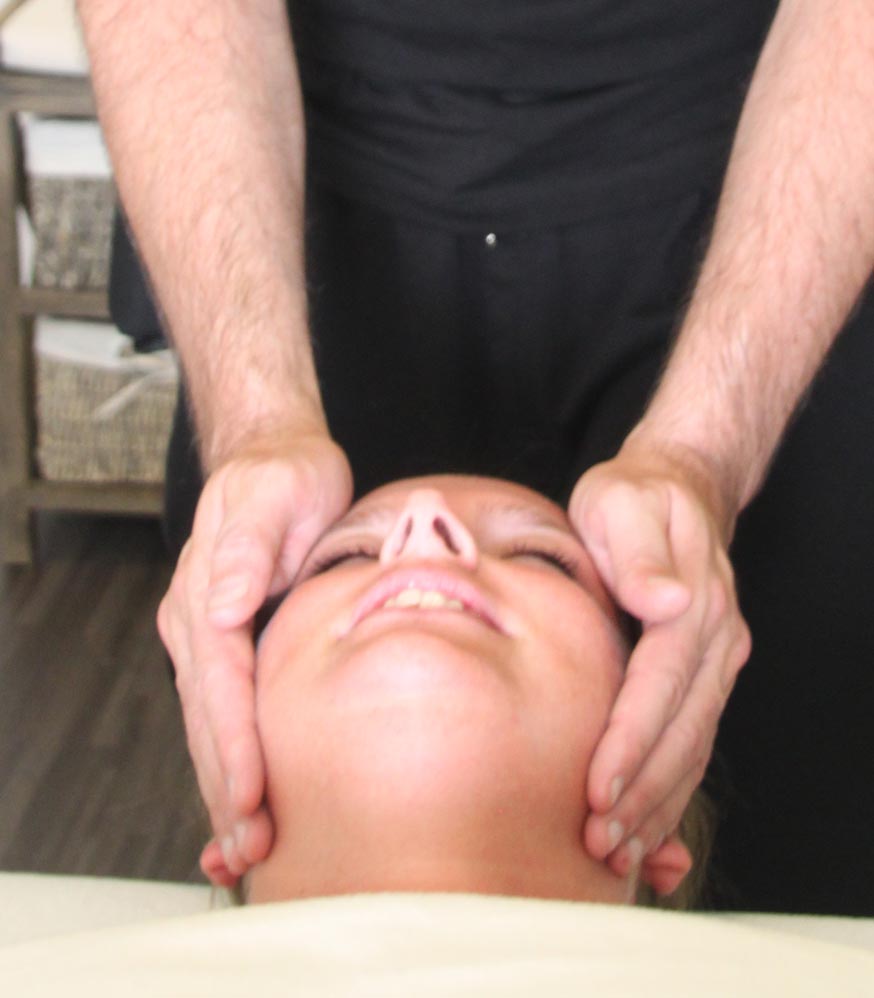 SHARE YOUR EXPERIENCE, STAY UP-TO-DATE WITH THE LATEST NEWS, INFORMATION, ARTICLES ETC. FOLLOW ME ON:
A pragmatic approch to well-being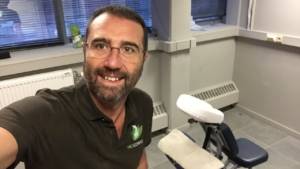 Originally a college graduate in Computer Sciences, I entered the world of wellness in 2007. The countless training I have followed have allowed me to experience and experiment with different aspects of well-being in order to present a coherent set of techniques. I was certified in Dynamic Sophrology ® by the Association Européenne de Sophrologie en Belgique and the Fédération Européenne de Sophrologie in France. I received my certification in Swedish massage and SuédOsportif© from Gaëlle Le Core and Daniel Paré , graduates from   Kine-Concept the renowned massage therapy school in Quebec I'm also a certified Master teacher in Tibetan Reiki Usui and Reiki Karuna® in the tradition of Mikao Usui by Etienne Saintelet reikido).
After practising at a fitness club in Brussels, I created a first Hananoki wellness area in 2009 in Nivelles in Walloon Brabant and then practiced at the Centre médical et paramédical des Conceptionnistes in Nivelles , after which I started my practice in Ronquières. My personal development and history as an entrepreneur naturally led me to offer well-being in companies in addition to private consultations.
I offer personalised support through a pragmatic approach to wellness.
Frédéric Hamel
By appointment only
Monday to Thursday: 9h – 20h
Friday: 9h – 17h
Saterday: Closed
Where to find me
Cheveux au vent
Champ maret, 1
7090 Ronquières
MeoCorpore is located at the border between Hainaut and Walloon Brabant at less than 10 min from Ittre, Nivelles, Brane-le-château, Braine-le-comte, and at less than 30 min from Waterloo, Braine-l'Alleud, Ottignies , Mons, La Louvière, Tubize, Soignies, and easily accessible via the E19 and the N25.