Friends' Sites
My Friends' Sites
I RECOMMEND THE FOLLOWING WELLNESS PROFESSIONALS:

Institute & Spa L'Eveil des sens in Familleureux
Beauty treatment and quality medical pedicure, event nights, a private spa for 4-6 people and a super warm and welcoming team …
Come and discover them at Rue Aveau 72 – 7181 Familleureux
AZUR MASSAGES, SWEDISH MASSAGE AND SUÉDOSPORTIF TRAINING
For a serious and certifying training in a wide range of techniques.
School created by Gaëlle Le Corre and Daniel Paré, massage therapists in Canada since 1998. Both were trained by kine-Concept, one of the largest massage therapy schools in North America. They now teach both private professionals (Paris, Lyon, Nice, Geneva) and massage therapists and hydrotherapists in Spa and Thalasso (France and abroad).

ETIENNE SAINTELET, REIKI USUI & KARUNA® IN THE PROVINCE OF LIÈGE
I present you Etienne, my Reiki master who initiated and guided me during the 5 years that led me to master this fabulous and surprising art of healing.
He is a very humble teacher who is part of a tradition of well-known masters, and I can only recommend you the treatments and training of Etienne in Magnée (Fléron) in the province of Liège, in Belgium.
DENY DIEMER, WELLNESS AND SPORTS MASSAGE THERAPIST IN COLMAR
Another exceptional massage therapist in eastern France, in Colmar. I never hesitate to contact Deny when I go to Alsace, he works miracles to ease muscle tensions.
If you happen to be in the vicinity of Colmar, don't hesitate to contact Deny Diemer, trained in, among others, Suédosportif© massage.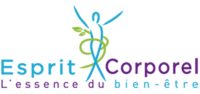 ESPRIT CORPOREL, EXCEPTIONAL HOME MASSAGES IN ANNECY
If you are in Annecy or the surrounding area, I recommend the services of Nicolas, an exceptional massage therapist trained in, among others, Swedish massage and Suédosportif by Azur Massages. Regardless of your physical condition, Nicolas knows how to ease tense muscle zones, whether they are caused by stress or sporting activities (a dream after an intensive day of skiing for example).
Nicolas offers the following techniques at home: